Our 2022 Speaker program: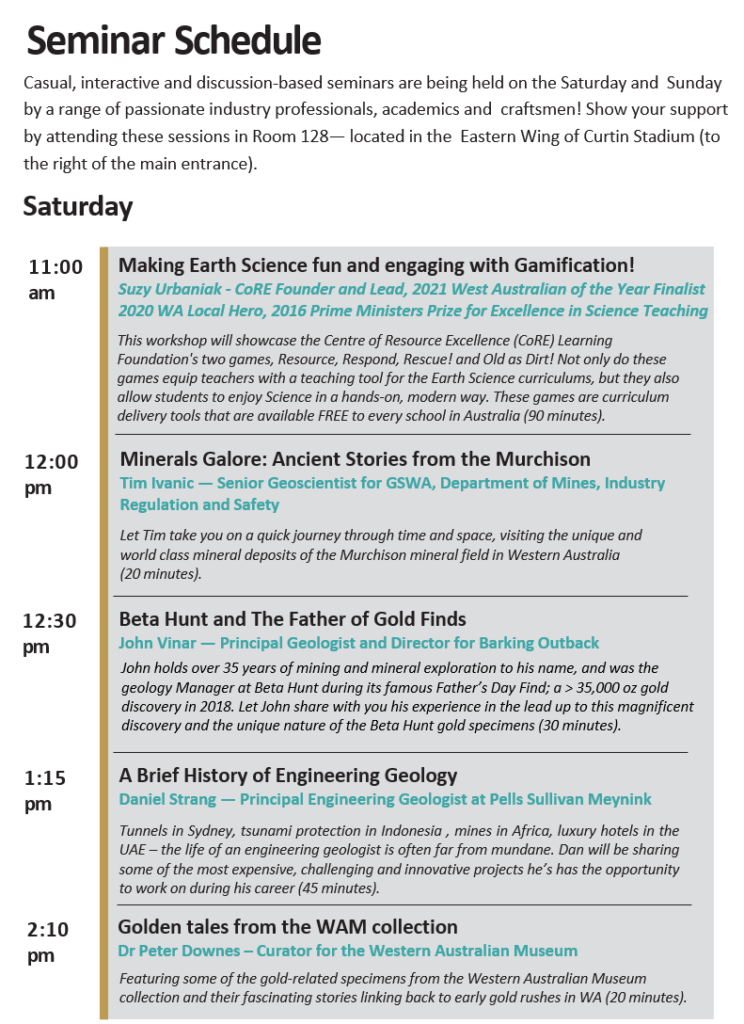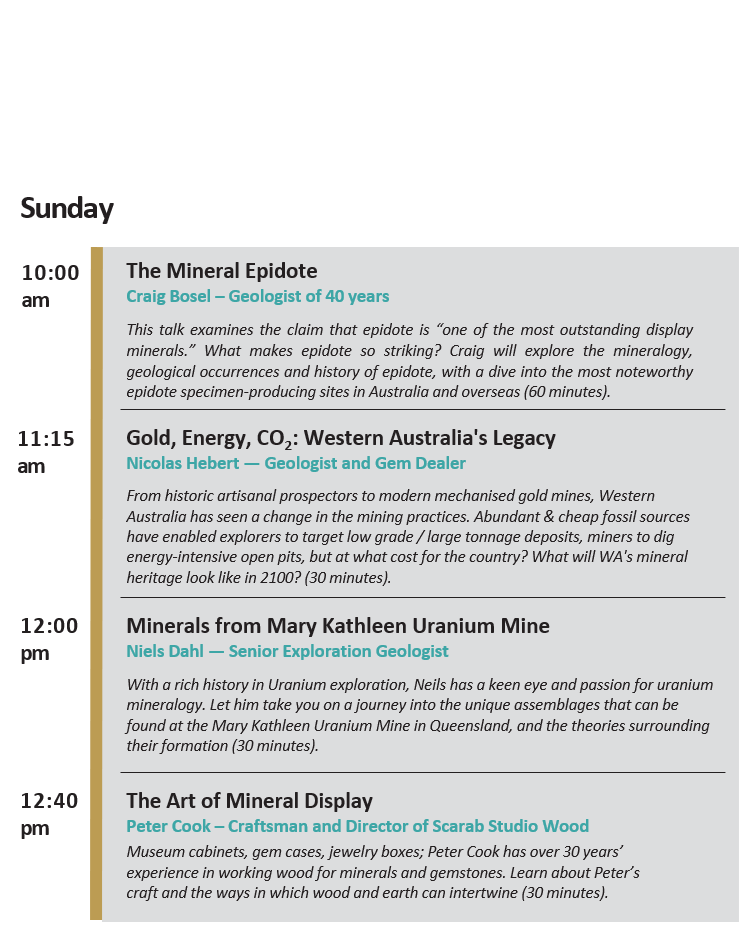 The PGMS committee is looking for motivated presenters to be part of our seminar / conference event.
The presentation/workshop space provided can hold up to 30 people, including large tables for workshopping and discussions. A lectern, projector, laptop, speakers and microphone will be provided, though presenters may choose to use their own laptop (with HDMI port) if preferred.
Presentations and/or workshops should run anywhere from 20 – 90 minutes and provide informative, creative and progressive aspects of the mineral world.
Examples include:
A company or independent who has made a concerted effort to conserve mineral heritage – how did you do it?
Individuals involved in the preparation of specimens or the curation of collection(s)
Memoirs of a professional in the field
Experts/academics presenting on their field
Institution representative talking about science, education and communication
All submissions will be considered!
Exemples below of past talks given in the inaugural 2021 edition
Interested in running a workshop?
In addition to the speaker presentations, we are pleased to be able to provide a classroom space that will allow for hands-on workshops to be presented by individuals or businesses that are seeking a more interactive environment. Examples include:
Jewellery Making
Microscope Petrology 101
Geoscience for Kids
Workshop scheduling, room requirements and exclusivity will be coordinated based on the expressions of interest received.
If this sounds like something you'd like to be involved in, please contact us!
Our 2021 speaker program :